Build the Future of Business via Web
We create a tailored website for businesses of all sizes and industries, delivering tech-savvy solutions that meet your unique needs.
We build industry-specific eCommerce B2B eCommerce portals, empowering retail businesses to effortlessly manage online services using cutting-edge technologies.
Unleash your web development idea with expert advice from our professionals. Get industry-leading solutions tailored to your needs.
Discovery and Requirement Gathering
Initiate the process by conducting detailed discussions with clients to understand their business, goals, target audience, and specific website requirements. Gather all necessary information to ensure a clear understanding of the project scope and objectives.
Utilize a collaborative approach during the design and development phase. Create wireframes or prototypes to present visual concepts to the client for feedback and approval. Implement the approved design into a functional website using the latest web technologies and coding practices.
Iterative Feedback and Review
Encourage open and frequent communication with clients throughout the development process. Seek their feedback and provide opportunities for revisions and refinements. Conduct regular review sessions to keep clients informed about the progress and gather their input for continuous improvement.
Testing and Quality Assurance
Implement thorough testing protocols to ensure the website functions optimally across different browsers, devices, and operating systems. Conduct comprehensive quality assurance checks to identify and fix any bugs, usability issues, or performance bottlenecks. Strive for a seamless user experience and error-free functionality.
Deploy the finalized website to the live environment after thorough testing and client approval. Offer post-launch support to address any potential issues or concerns. Provide ongoing maintenance and updates to keep the website secure, up-to-date, and aligned with evolving business needs.
Empower your business with our end-to-end web development services. Build industry-leading website that scale with your needs.
Top Web Development Company
At CreativeSense, we believe in the power of creativity and innovation to drive success in the digital realm. Our talented team of web developers, designers, and digital marketers work collaboratively to create stunning websites, and robust e-commerce platforms, and provide strategic digital marketing solutions that generate measurable results.
Established in 2015, Our headquarters are located in Kuala Lumpur, Malaysia, serving as the hub of our operations. In addition, we have branches in Toronto, Canada, and Dhaka, Bangladesh, enabling us to extend our services globally and cater to clients from diverse geographical locations.
CreativeSense delivered exceptional web consultancy, design, and development services. Highly professional and exceeded expectations.

CreativeSense provided outstanding web services. Their expertise in consultancy, design, and development was commendable.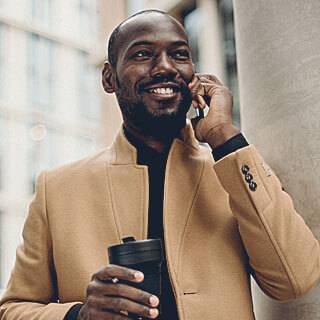 Highly satisfied with CreativeSense's web consultancy, design, and development. They delivered a top-notch website from scratch.